Home History News Merchandise The Band Album Details Thanks to Press Kit Contact Us Links MySpace
News

19/12/2008: CD Baby Review and Featured Album over Christmas!
The following is all wording by employees of CD Baby in the USA:

We love your "AQUAPLANAGE: Aquaplanage" CD so much that we're going to feature it on the CD Baby front page for a day, and in our Editor's Picks section from now on.

We're *really* picky about what we feature. We receive about 300 new albums a DAY, (over 300,000 total), and yours is one of the best we've ever heard.

THE DATE YOUR CD WILL BE ON THE FRONT PAGE OF CDBABY.COM
(This is the big day - make a note of it somewhere.) Thursday, December 25th 2008 Link - aquaplanage


CD Baby REVIEW
Progressive rock is tough to pull off. By its nature, the genre
requires more players than the average band, and with the chops it
takes to successfully fulfill the requirements of the oft-complex
arrangements, there's plenty of room for error. This London group has
been at the prog game for a while, with some of the core members
having cut their teeth in a celebrated Yes cover band. It must have
been great practice, because this, their debut of original material
(which has been years in the making), is classic rock prog done right:
the time changes are challenging, the layers of instruments are
distinct but cohesive, and the vocal harmonies are spot-on, serving as
one more instrument in the already impressive arsenal. If there was
any doubt as to the level of ambition invested in this record, the 15
minute-plus opening track, "Ode to Grey Mornings," is clear proof that
this is no band of amateurs. It's a huge song, twisting through
various sections while never straying too far from the initial intent
of the track. And that's just the beginning. If you're a fan of Jethro
Tull, early Genesis, and, of course, Yes, you'll definitely want to
check this out.
10/01/2009: Dark Peak Productions
Aquaplanage are pleased to announce a collaboration with Dark Peak Productions http://darkpeakproductions.com/ . This has secured a supply route for Aquaplanage CDs for Eastern Europe and the Far East.
09/01/2009: Fragile - Warm Up Date 18th January 2009
Fragile, Europe's Premier Yes tribute band are launching their 2009 activities with a warm up date at St Mary's Church Speen near Newbury on Sunday 18th January at 4.30pm. This will be a progtastic event, rekindling memories of Rick Wakeman doing similar things in the late 70s. There's even a holy well there. See www.yestribute.com for more details and other 2009 dates.
17/01/2009: International Aquaplanage
Within a month of the release of the Aquaplanage album and without the main promotional campaign having started in force, Aquaplanage has already gone around the globe, mainly thanks to word of mouth and online selling. At present, there are copies in the following countries, and the list grows daily:
Australia
Belgium
Brazil
Canada
Finland
Germany
Hungary
Indonesia
Japan
Malta
Norway
Peurto Rico
Poland
Romania
Thialand
United Kingdom
United States of America
04/02/2009: Review by the Dutch Progressive Rock Page
Excerpts from Aquaplanage review on the Dutch Progressive Rock Page by Geoff Feakes:
You've got to admire Aquaplanage for their bravado proclaiming this self titled debut release as "The next classic prog album". But then again they should know their progressive chops being a side project of Yes tribute band Fragile who've been active in the UK for the past 10 years.
They open proceedings with the album's obligatory epic length piece Ode To Grey Mornings. Divided into five distinct but harmoniously integrated sections it showcases the bands melodic and readily accessible sound. Innocence is a pastoral excursion into prog-folk territory guided by acoustic guitar, flute and multi part harmonies before Pleasure's Mine takes a sharp left into King Crimson terrain with jagged Adrian Belew inflected guitar. The mellow The Journey features some wonderful guitar picking and wistful vocals in the style of Strangefish's Steve Taylor before the jubilant Rebellion with its Hackett flavoured melodious guitar, rumbling bass pattern and fuzzed Hammond solo. The finale Wiser builds from ambient electronic beginnings into a confident guitar and synth melody with Carney adopting an early Marillion era Fish vocal tone.
The Sands Of Time is full of Eastern promise with its ethnic chants and colourful instrumentation in the spirit of Led Zep's Kashmir. Illesh provides a fine orchestral arrangement making good use of the guest string section. Nature's Sunday is a song of two contrasting halves beginning with a tranquil guitar, piano and vocal lament reminiscent of Genesis circa Nursery Cryme before morphing into hard rock section complete with in-your-face guitar histrionics. Written by Hunt, Solara is a keyboard delight complete with fast but melodic Emerson style piano flurries, gothic pipe organ and Wakeman rich synth noodlings. It concludes with a dreamy Vangelis influenced synth soundscape straight out of Blade Runner.
Appropriately, the albums title track Aquaplanage is also its strongest. Composed by Illesh and former Fragile keys man Gonzalo Carrera it features counterpoint acoustic guitars with delicate violin and flute embellishments. There is an air of Hackett at his most languid here together with shades of Oldfield particularly in the classical guitar work. Shimmering strings provide the icing on the cake.
Aquaplanage have certainly gone to a good deal of trouble to produce an album that runs a gamut of styles without once challenging the listener's involvement. Given their background they should also be applauded for avoiding what would have been the obvious Yes sound alike route. This release comes packaged in some very nice artwork from my favourite album designer at the moment Ed Unitsky plus meticulous production values courtesy of chief protagonist Robert Illesh.
For the full version, please visit http://www.dprp.net/reviews/200905.php#aqua
Robert has the privilege of an "elevenses" feature on the online guitar magazine www.alloutguitar.com . He is also currently on the front page of this most illustrious guitarist's hub. You can read about his recent activity and about a few other playful things such as drinks and who he would boss around in his dream band. Many thanks to Nick Andrew (supreme guitar guru).
For the full feature, follow the link below: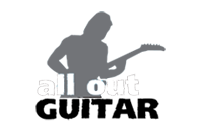 14/03/2009: Album Review in Musicians Magazine
Aquaplanage has just received a stunning review in Musician Magazine, the Journal of the Musicians Union. Here is the full text:

"Aquaplanage: Life-affirming prog rock from a six piece who wear their 1970s influences on their sleeves, yet mould these timeless traces of vintage British ventures into their own musical landscape of excellent dynamics, stunning solos and consumate lyrical expression. Ode to Grey Mornings is set to be a prog classic, as its 15 minutes and five sections find superbly-produced lead and group passages, plus flute and sound samples delivered in brilliant succession. Anyone seeking a modern edition of Genesis's Selling England By The Pound, Jethro Tull's Thick As A Brick or Yes's Close To The Edge should grab every opportunity to catch this band. A simply tremendous album."

(From the Spring 2009 edition www.musiciansunion.org.uk )
As the album gathers momentum, more and more positive reviews are being made worldwide.
The first one is from www.znrcds.com who are Prog music specialists based in Kentucky USA:
Aquaplanage
Aquaplanage "Aquaplanage"


[CFR001]
Absolutely beautiful CD! Hints at Yes, Camel, Anthony Phillips and, more recently, The Flower Kings & Thieves Kitchen. Beautiful guitar playing, both acoustic & electric, and real nice orchestral arrangements highlight this fine disc. Singer Steve Carney sounds SO much like Jon Anderson at times that it is positively eerie! (Yes should've gotten him to stand in for Anderson on the recent tour!) Nice melodies sung & played with great transparency & interspersed with fine instrumental sections in the best symphonic prog tradition! Parts of this really sound like the perfect marriage of Yes' "Awaken" with Genesis' "Blood on the Rooftops'! OK, no new ground is broken but still this is one fine album! Fans of the genre will not be disappointed at all!
The next one is from http://www.missingpiece.net/ a very Prog friendly website:
"Here's the next great new progband! Aquaplanage hail from London, and some of the members have a background in a Yes cover band, which of course is a great practice to a prog musician. Now they have come up with original material, and not only are the songs very good, and very well performed, they are also very original. A part from the obvious Yes influence, you can also hear quite a lot of Kansas, old-school Genesis and Jethro Tull. A very interesting new band with a very strong debut album! HIGHLY RECOMMENDED
Rating: 8"

The following link is a review from a Belgian website and is in French:
Click here for Belgian version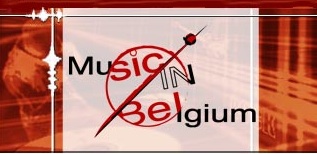 English Translation
Pascal Laurent 4 stars
Music in Belgium

We are in the presence of their first album which begins with the very large 15 minute "Ode To Grey Mornings". Very progressive, beginning with birds, guitar-flute, beautiful harmonious voices, a little like if Crosby, Stills & Nash accompanied Jethro Tull. The next passage more dark aka King Crimson, then the calm after storm where choruses begin again. A part of piano pointing out "Awaken" making place with final chamarré especially from the point of view of the guitars evoking in turn Robert Fripp, Steve Hackett, but especially Steve Howe. In places the voice evokes Jon Anderson. A piece of traditional progressive rock, perhaps not very original, but it does not matter, it is very good.

It is to be explained if I say to you that Aquaplanage is a musical project resulting from Fragile, which had recently the honour to turn in the company of Steve Howe (having passed by Spirit of 66 in Verviers). I was unaware of it with the first listening and so much better, that enables me to deliver more neutral impressions. The musicians of Fragile had the idea to create and record their own music at the time of a voyage in… Belgium! Let us cease this digression, but the presentations had well to be supplemented.

"The Sands of Time" continues in a more original way, with Egyptian instruments, a beautiful bass line recalling the large albums of the beginnings of Marillion with guitars to Howe on one side and Hackett on the other. The oriental party gives a small Robert Plant side which is far from being unpleasant, that swings very well, really pleasant. This stage, and by taking account of the membership of the musicians in Fragile, one can already note that the group has the good taste to avoid the plagiarism of Yes - Steve is singing with his voice without imitating Jon Anderson.

"Nature's Sunday" begins a little more in the Andersonienne-Howe-Yes line, arpeggios of guitar punctuated by harmonics way of "And You And I" but a little softer. One awakes while entering the heart of the piece, much nearer to Deep Purple than of progressive rock, and one finishes as one started.

Two instrumentals follow, "Solara" dominated by the keyboards (it is Max Hunt who wrote it). Virtuosity with the piano in entry, organ and emphases (all Wakemanienne), to return to the subtle simplicity of the piano in Erik Satie – pretty! "Aquaplanage" then, acoustic guitar ahead (compliments of Robert Illesh), Asian environment, pointing out certain nuances of Steve Hackett or California Guitar Trio, releasing, melodious, really pleasant!

Now to the more unspecified part of the album, "Heaven's Gate", ballad style Genesis of the Eighties, Steve Carney singing like Jon Anderson. In "A Song To Stand Above Them All", they flirt with the style of FM, Asia or Foreigner, played well. A return to instrumental acoustics with "Theme", also pretty like "Aquaplanage" and they finish with "One Star" a Christmas pop-ballad.

A very interesting album. Why not round off, by including some renditions of Yes?

The Aquaplanage project holds the road, we await the next opus.
An finally for our Polish friends (and we have many):
Click here

12/04/2009: Aquaplanage Interviewed on Total Rock Radio
Rob, Steve and Jon were interviewed on Saturday 11th April by Malcolm Dome on Total Rock Radio. The show went out live (we didn't know which is why we are telling you now).
The good news is you can catch the whole repeat of the show on Thursday 16th April. The bad news is it runs from 12:00 midnight to 3:00am.
The show is called 'Doom & Co' on
www.totalrock.com
. Full audio in 3 parts (without music) on our
MySpace
page.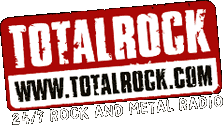 Enjoy!
Aquaplanage
04/05/2009: Album review in Classic Rock (Issue 131)
We missed the boat again and found out that there was an album review in Classic Rock in issue 131 - 7 out of 10! Direct scan below but there will be an even more exciting announcement soon about the next issue of Classic Rock Prog magazine: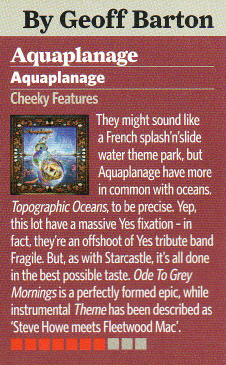 13/05/2009: Breaking News - Aquaplanage to be Featured in Classic Rock Presents Prog
The Aquaplanage album will be reviewed in the next edition of the Classic Rock Presents Prog magazine which is on sale from May 20th. Furthermore, there will be a track from the album on the free covermount CD. All good stuff!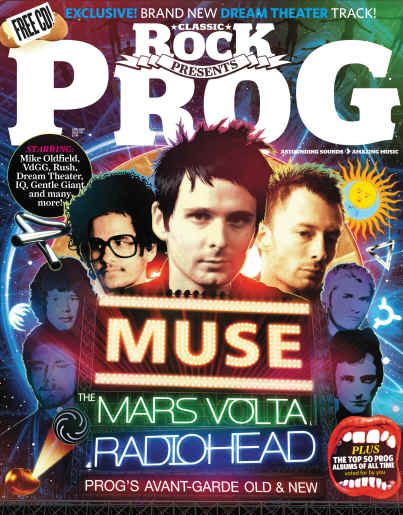 16/05/2009: Review by Music Guru Jeff Perkins

Aquaplanage gets a roaring thumbs up and seal of approval by music writer
Jeff Perkins. The review is so good we have reproduced it in its entirety
here:

I have just had my faith in progressive music restored. Aquaplanage may be a
sign you see on French or Belgian roads warning you of heavy water on the
surface, but from now on every time I see it when out driving I will think
of this superb album.

Rising out of Fragile, the highly regarded Yes cover band, Aquaplanage have
delivered an album worthy of the term progressive whilst staking a place
within that timeless labyrinth of musical magic. Fragile toured with Steve
Howe, no less, and gained the enthusiastic endorsement of Rick Wakeman. Yes,
excuse the pun, they're that good.

A few years back as they drove across a rain drenched motorway to a faraway
gig they saw the sign that eventually inspired this album. Written,
developed, and, dare I say, perfected over a number of years Aquaplanage
embraces the finest traditions of classic prog rock.

In the excellent multi-sectioned opening track "Ode To Grey Mornings" I can
hear splashes of Aqualung era Jethro Tull, a touch of Selling England By The
Pound Genesis, set amid a reverent nod towards Yes, from the Fragile period
of course.

That said, this is a band that brings a whole lot more to the table and
serves up an album that is rich in quality, impact, and sprawling
soundscapes all of their own. Magnificently produced and expertly performed,
it draws the best from all of those sources and adds enough fresh
individuality to bring it home onto solid ground. It's a remarkable and,
regrettably, all too rare achievement.

The absorbing opener, divided into five sections, effortlessly locks you in
for a full fifteen minute journey. In the early stages Tull meets Crosby,
Stills and Nash in a superb scene setter.

The wondrous Middle Eastern vibe of "The Sands Of Time" swirls from the
speakers in a sonic representation of its title. This is Aquaplanage in its
own highly coloured coat and those previous attachments to Yes are all but
buried beneath the Egyptian sand dunes it magically conjures up. 'We become
the sands of time' sings Steve Carney in a sentence radiating life's
ultimate truth.

Herein lies the very essence behind the project. The band's promotional
material sent with the album say, 'we are born and we die. These are the
absolute certainties of the human condition. But in between we take a
journey, a winding path of experience and knowledge. The road is uneven and
we are required to navigate the storms of our own unique stories. How we
chart our course through this personal landscape defines the very story of
our lives. This is the Aquaplanage'. Epic stuff.

Such a mighty statement would look somewhat limp set aside an album that
failed to meet such a huge claim. However, this one undoubtedly does and as
a result such grandiose thinking sits comfortably alongside the scale of the
music on offer.

"Nature's Sunday" eases in beautifully before opening out with some
excellent guitar playing. The instrumental keyboard led "Solara" twists and
turns before leading nicely into the title track itself. The musicianship
and writing are both exceptional as they are throughout the album.

"Aquaplanage" continues the instrumental section with gorgeous acoustic
guitar and a gentle breeze of musical sounds. It's a simply exquisite track
performed to perfection and eases us onto "Heaven's Gate" a song rich with
thought provoking lyrics that encompass the statement of earlier. A driving
"A Song To Stand Above Them All" takes us onwards to "Theme" another
delicate instrumental offering. "One Star" completes the journey with a
nicely uplifting finale.

There is a danger when making comparisons to the great and good legends
mentioned above of failing to convey the genuine creativeness of the band
itself.

Aquaplanage explain it better themselves by adding, 'it is true to the
original script of progressive rock and the influences are there to be
heard. However, it is much more than a nostalgic reflection of a golden age,
and in truth Aquaplanage sets a different tone for the genre's contemporary
currency'.

That tone has most definitely been set. For a look and most importantly a
listen please log on to the bands official website.

Source:
http://blogcritics.org/music/article/music-review-aquaplanage-aquaplanage/

Jeff Perkins is a writer who lives in France. He writes CD/DVD box sets,
music reviews and has had a book published about David Byron of Uriah Heep.

28/06/2009: Review from Background Magazine
Several years ago, I visited a concert of the fantastic Yes tribute band Fragile at the 013 venue in Tilburg, The Netherlands. Fragile also accompanied Steve Howe during that same live show. The concert had a big impact on me and afterwards I asked the band members if they had ever thought of starting a progressive rock band to play material of their own. Well, I'm not sure if they listened to my advice, but the musicians I met then have now created something beautiful with Aquaplanage. The band members Robert Illesh (guitars, vocals, keyboards, orchestral arrangements, flute and programming), Steve Carney (lead vocals), Jon Bastable (bass guitar, samples) and Tom Dawe (guitar) deserve a big compliment. Together with Max Hunt (keyboards), Mitch Harwood (drums, vocals), Deborah Peake (violin), Ruth McGibben (viola) and Sophie Hurr (cello) they created an incredible debut album that features strong progressive rock music. They wrote the material on their eponymous album over a number of years and therefore it contains contributions of previous and current members of Fragile. You may expect that all compositions contain all kinds of elements taken from the music of Yes. During the first track, however, it becomes clear that this is not always the case. The long epic Ode To Grey Mornings begins with a Jethro Tull tune and you never get the idea that you are listening to a band that copied Yes-music for many years. The same song also proves that the band writes very melodic stuff with catchy vocal lines. In The Sands Of Time, you get the impression that you are listening to an Indian or Arabian band. All kinds of eastern elements make this song - dealing with an Egyptian slave - very special. The third track Nature's Sunday shows that the musicians are not only virtuosos on their instruments, but also great singers. The harmony vocals sound very strong and professional. The next two instrumental pieces indeed are very special. They show that Rick Wakeman and Steve Howe have been major inspirations for the band. The keyboard dominated Solara could have been taken from one of Rick's solo albums. The track features some fabulous pipe organ and grand piano by Max Hunt. The title track could be a performance of Mr. Howe himself. The guitar playing on Aquaplanage reaches a very high level and proves that the musicians have a fine ear for melody as well. You can hear more Yes influences on Heaven's Gate. Steve Carney's high-pitched vocals strongly reminded me of Jon Anderson, but also Max Bacon, known as the vocalist of GTR, came to my mind. On A Song To Stand Above Them All, the band uses some funky rhythms, but they suit the song very well. It is obvious that Mike Oldfield was a great source of inspiration on Theme. The song represents the origin of the band. One Star is the final song on the album and goes again in the direction of GTR. It is a great Christmas tune finishing this wonderful album created by very talented musicians. Finally, I have to mention the artwork of the cover and the booklet. Ed Unitsky did a wonderful job and gave this superb album the package it deserves.

**** Henri Strik (edited by Peter Willemsen)

11/12/2009: Aquaplanage Xmas Madness!!
For this month only, December 2009, not only are we dropping the price of CDs ordered direct from us to £7.98 (including free postage and packing worldwide), but upon payment, you will also receive a link to download a free Aquaplanage Xmas bundle, comprising an MP3 of the definitive radio interview of members of the band! There's also a nice picture of Tom you can cut out and use as an Xmas dinner place card. You can't say any more than that! Festive cheer to you all!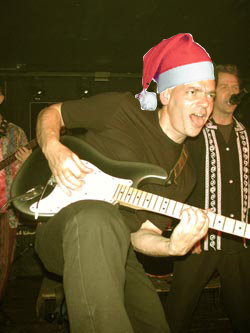 10/01/10: Aquaplanage from the Female Perspective

The Aquaplanage album has received critical acclaim worldwide in the year it has been out there, albeit from male reviews. Now we see if it stands up to the feminine scrutiny of two of our lady followers. Emotions and feelings and passion are not the normal comfortable domains of us blokes. So read further and see if we break the stereotypes and come up to scratch on these aspects…

Mary-Catherine Connolly from the USA has been following our activities for many years and actually wrote a review of a Fragile performance back in 2000 at London's Astoria, that may still be found in the archives on www.yestribute.com.

Lut Op de Beeck from Belgium is a recent convert to all things Aquaplanage. She departs from the ubiquitous song-by-song analysis to poetically expose her raw impressions of the album.

Aquaplanage
Mary-Catherine Connolly
"Aquaplanage" is a labour of love for a dedicated group of artists originally calling "Fragile" (an enduring Yes tribute band) their musical home base. The seeds were planted as ideas and sketches of songs several years ago among the band, nurtured, and developed, culminating in its release in December of 2008.
"Aquaplanage" has all the elements of a truly progressive rock venture - ethereal musical landscapes, beautiful and challenging guitar riffs, rhythm and mood changes, lilting keyboard and synthesizer, and poignant lyrics beautifully sung, all nicely rolled up and served in 9 tracks.
I would like to interject a bit of advice at this point. I would recommend that this album be listened to at least once with headphones on. I usually use music as a soundtrack for my day, playing in the background, to accompany my daily chores, errands etc., and have done so with this CD as well, but in order to really hear the beauty of this project, headphones are a must. There is so much going on here, blending in perfectly for the overall effect, that when heard with the headphones, really shine, particularly the flute, the strings, and the harmonising vocals.
"Ode to Grey Mornings" is an epic piece, consisting of 5 distinct sections: "Innocence", "Pleasure's Mine", "The Journey", "Rebellion", and "Wiser". At just over 15 minutes in length, it could have become tedious, but throughout, the emotions and music ebb and flow effortlessly.
"Innocence" is a sweet starter with smooth harmonizing vocals, bursting into action with "Pleasure's Mine", with twisting passages of guitar and synthesizer and staccato drums, before calming down again, with "The Journey". The voice and bluesy guitar here are a nice interlude, before picking up the pace again in "Rebellion". I love the bass and guitar interaction here, nicely balanced by the drums and keyboards. There is so much going on…but not confusing or chaotic at all. "Wiser" gives a feeling of completion or closure, re-visiting the initial theme with the lighter harmonies and mood.
I have to say that the guitar is phenomenal in this piece, dominant at times…but then the bass emerges and takes the lead. I think that it is the unique ability of each member to be able to take control of the piece, then know when to let go and let another take over, that makes "Aquaplanage" work so well. Everyone gets their chance to shine.
"The Sands of Time" seduces us with voices, instruments and a dominant middle-eastern feeling, weaving a sensual tapestry of vibrant emotions.
"Nature's Sunday", starts as a soft break from the musical inundation thus far. A nice bit of light fare in the banquet; a chance to take a breath and listen to the artful blending of guitar and Rob Illesh's velvety voice. The feeling builds, joined by the piano and drums, however, just as you get comfortable, the pace picks up. The vocals change, and the keyboards and driving guitar take the lead, evoking a distinct contrast and ebullient feeling, before quieting down again, returning to the flute, guitar, and gentle voice, bringing it full circle.
"Solara" is a thoughtful piece, reminiscent of those early progressive keyboard interludes. It begins with a nice clean piano, transitioning to organ, with synth sounds twisting and folding among themselves, reverting back to the piano. There is a sweetness - dare I say innocence in this piece, that makes me feel very quiet and contemplative.
"Aquaplanage" the CD's namesake, strikes me as a melancholy piece. It speaks to me of a time, or of a love lost. Of wishing that something were different. Of reflection. It is light and delicate; the strings (especially the cello) and the guitar further enhancing the reflective mood here. Lovely.
"Heaven's Gate" is a beautiful ballad, where Steve Carney's voice is highlighted, and he is superb. Skillfully backed by gentle piano in the beginning, building, with a nice guitar bit at the end, the lyrics and overall feeling have struck a chord in this incurable romantic's heart, making it my favorite piece here.
"A Song to Stand Above them All", is a boisterous, upbeat anthem to music. It gets a bit jazzy around mid-point, and ends on a nice positive note.
"Theme", another instrumental, showcases the light and lilting guitar, nicely interacting with the keyboards, finishing very sweetly and clean. I remember hearing of an original composition that Fragile did years ago called "Theme", but I don't know if it eventually evolved into this piece.
The finale of this CD is a Christmas gift for us from the band in the form of "One Star". It is an uplifting song of hope; I love the flute, percussion, and strings in this. The vocals are clear, and bright, and I found myself joining in for the chorus. This is a song that I'll be playing for many Christmas' to come.
"Aquaplanage" is truly a feast for the eyes, as well as the ears. The masterful artwork of Ed Unitsky paints a colorful and imaginative canvas of feeling throughout, from the cover and leaflet, to the back insert, and even on the CD itself. The front piece artwork consists of a series of spheres, appearing to be a succession, or evolution of images, culminating in one of a perfect, flawless, brilliant diamond. "Aquaplanage" is that diamond, brilliant - and beautiful.

Aquaplanage

Lut Op de Beeck

Shakes me from tenderness to stormy, within, up and down, sometimes in one moment. Brings me back to past times but also to the Nature Elements. Definitely a feeling of the Baroque…

A lot of impressions!!! Also a religiousness I can feel by a certain devotion for the love expressed in these impressions. No particular order in the flow of impressions, maybe this is how the writers intended it. Ode to Impressions!!!

Its live performance will certainly be an adventure!

Very mental music, music of the mind. I perhaps miss a little sensuality in it… a little femininity which could come from long echoes which disappear slowly.

A lot of gifts of musical talent for its public!